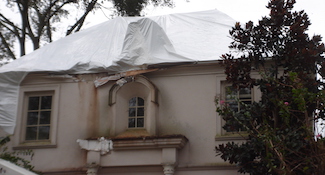 ZAP Shrink Wrap has been a valued partner in repair and asset protection for varied Disaster Sites including flooding and hurricane damage from storms nationwide including Katrina, Ike, Gustav and Sandy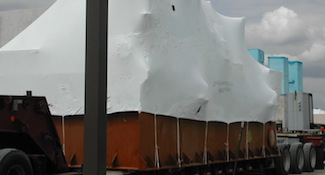 ZAP Shrink Wrap can generally can be mobilized within 48 hours to any location in the US.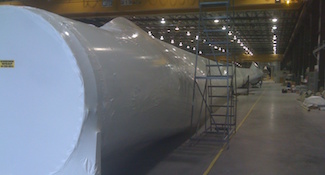 With stocked, immediate access to well over 1,000,000 lbs. of U.S. made premium shrink-wrap and state of the art equipment and accessories, we get on-site fast…and prepared
Shrink Wrap has proven to be a fast and cost effective method for support with disaster relief. Shrink Wrap can be easily applied to cover and seal exterior roofs, walls, or windows after storm damage has occurred. Zap's Shrink Wrap has extensive experience with supporting disaster relief for both commercial and residential projects nationwide.